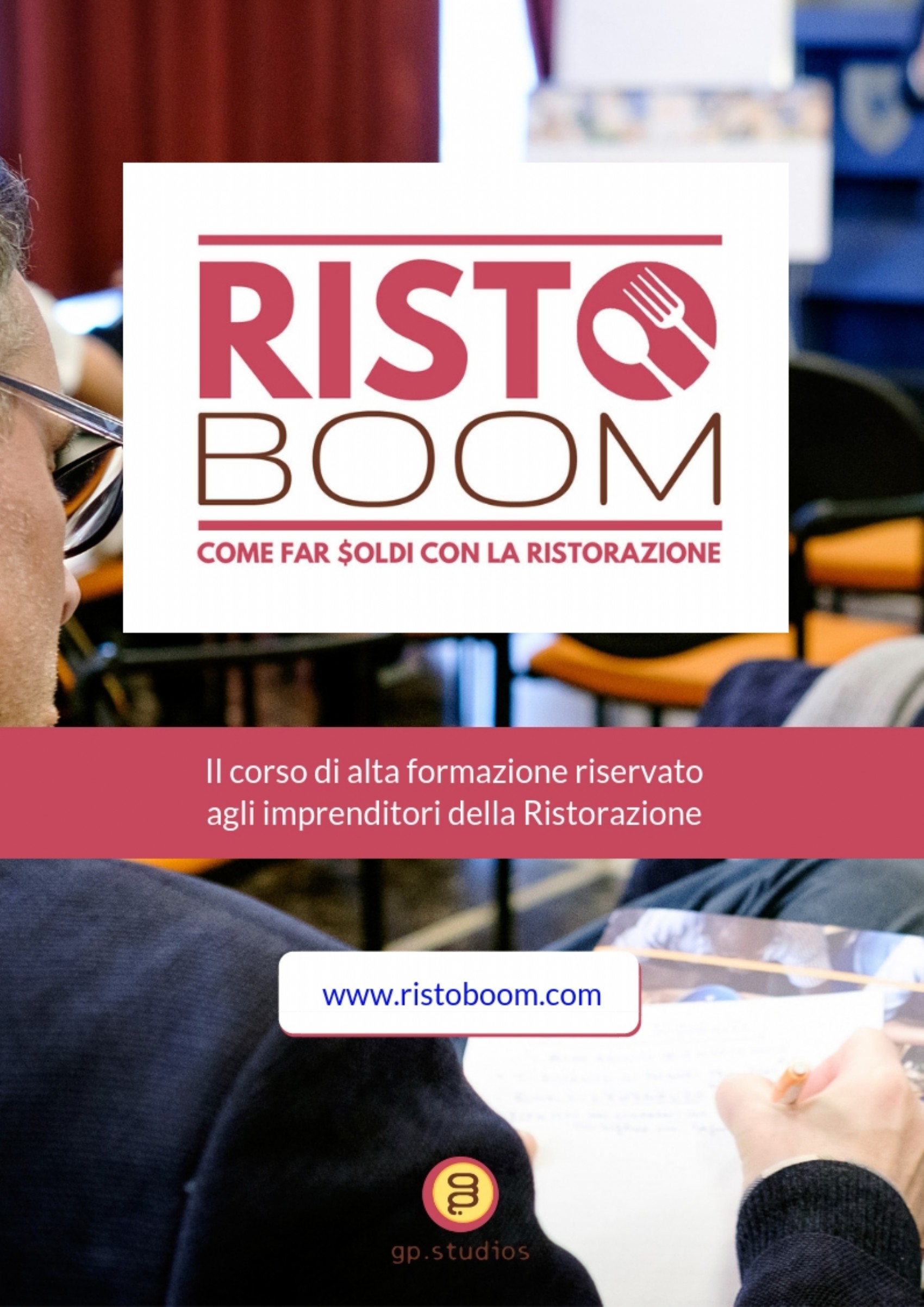 Goodmorning,
we point out this interesting course of advanced training, organized by GpStudios, reserved for food entrepreneurs.
WHAT IS IT ABOUT?
The course is structured with a certified method to transfer to the participants, at the end of the two days, a baggage of know-how of the highest level and immediately expendable on the market.
WHO IS IT FOR?
The course is limited (maximum 30 people with pre-assigned place) and reserved only for business owners, managers and entrepreneurs of the restaurant.
You can find all information on the dedicated website www.ristoboom.com